SPARE
PARTS
Through an extensive network of international suppliers, Elettro can quickly provide both standard and obsolete spare parts.
If the requested items are no longer available on the market, our technical office will research electrical and mechanical equivalents.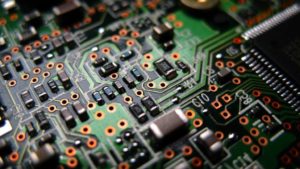 We supply the most standard and urgently needed spares such as: electronic cards, SCR, IGBT, transistors, AC and DC capacitors, fans, fuses, switches, breakers, contactors, relays, timers, analogic instruments.
Through preventive maintenance activities, Elettro detects and provides all materials needing replacement. Moreover, Elettro recommends new parts that can improve system performance, trying to homogenise the use of components and the spare parts stock for all the systems installed.
Elettro manages the website "Elettroparts", a spare parts shop reserved to items coming from slow moving stocks and not easily available on the market.
Inside Elettroparts you can find new materials, in original boxes, fallen into disuse in the original warehouses, at the best prices.
Look into Elettroparts, you can get what you are looking for.