TRAINING
COURSES
Provide professional training courses to your maintenance team, giving the necessary knowledge daily used by the most specialized service companies.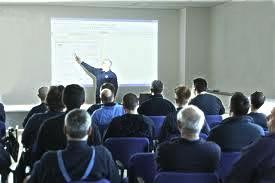 Why does a service company  recommend training courses to its customers? Only those companies that don't have their own technical team will entrust their maintenance activities entirely to other specialized companies. Conversely, within an industrial plant, the internal maintenance teams may need to reach a greater autonomy, a better confidence in AC and DC power conversion systems management, a better understanding of critical situations and so the capability to act rapidly in safety.
If these are your needs, a professional Training Course is your way.
Training is the strategic choice that gives to maintenance teams the necessary independence.
Our experience confirms that Training Course returns are always positive.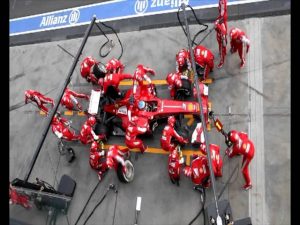 The Elettro's courses will give your team all the practical and theoretical knowledge daily used by the most specialized service companies.
Elettro suggests to held a first training beside the systems during their maintenance or in the occasion of equipment and battery commissioning. This approach offers always concrete and important results.
Our training courses may be held on-site or at the Elettro premises, close to Milan, Italy.
There are different Courses, meeting different needs and different background knowledge of participants.
A list of the main topics for a first level course includes:
UPS, rectifiers, batteries – Introduction
UPS and rectifiers: operating states (block diagrams)
Maintenance procedures
Malfunctions analysis
Understanding of critical and pre-critical situations
Battery installation and check
Spare parts substitution procedures
Safety precautions
Correct use of tools
Spare part stock optimization.
Special Training for the maintenance staffs of Facility Management companies.

Sometimes the maintenance teams of facility management companies need a deeper knowledge of power conversion equipment and batteries they have to maintain. This knowledge concerns a better understanding of the fundamental maintenance procedures, realizing all the attentions required for a professional execution of these works. In addition, our trainings allow the facility management supervisors to exercise a real and critical control on maintenance works carried out by external teams to which the facility management companies often entrust these jobs.