TRANSFORMERLESS
UPS
Today, data centers and IT systems operators can face unpredictable ICT load growth that threatens their budget and available floor space; at the same time, they have to contend with sharply increased energy costs and legislative pressure to be increasingly green. UPS transformerless technology helps to find a solution in several ways, saving space and energy and contributing significantly to the efficiency of the entire facility.
Moreover these benefits allow not only to improve energy and space efficiency, but also successive increases in power and so an efficient management of changing capacity demand. ( Modular UPS  )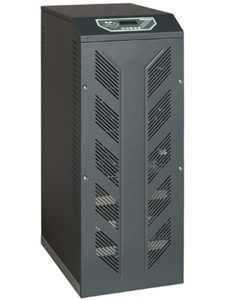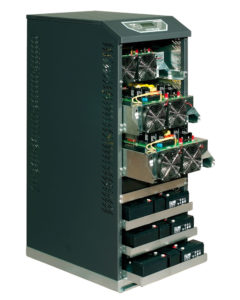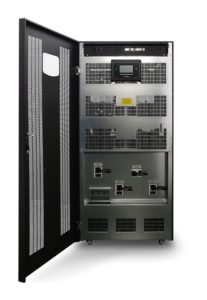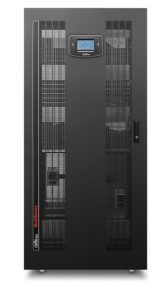 The typical features of the transformerless UPS allow the minimal impact on plant environment and power sources, thanks to:
low input current distortion – less than 3%
high input power factor 0.99
power walk-in function to achieve progressive rectifier start-up
delayed start-up on mains power supply return
high efficiency (more than 96%)
reduced dimensions
These characteristics and in particular the high efficiency also with low loads, are fundamental if you have to reduce the power consumption, in both direct energy costs and indirect cooling costs.
Moreover, moving the power factor towards "1" reduces input current magnitude; this reduces cabling, switchgear sizing and electrical energy costs.
Limiting the input harmonic emissions makes a considerable contribution to meet the Energy National Authorities's recommendations about electromagnetic compatibility between the mains system and the equipment feeded.
The transformerless UPS are easy to install where there is a limited power capacity, standby generators or potential problems coming from harmonics produced by loads.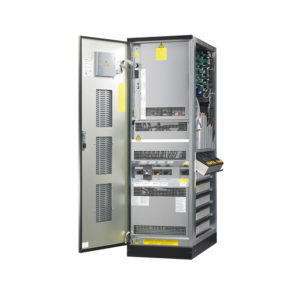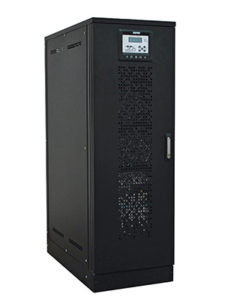 The Elettro transformerless UPS proposal includes:
Three-phase input, three-phase output UPS since 10kVA up to 200kVA (10-200kW)
Three-phase input, single-phase output UPS since 10kVA up to 20kVA (10-20kW)
Single-phase input, single-phase output UPS since 10kVA up to 20kVA (10-20kW)
The transformerless UPS can operate in On-Line, ECO line-interactive, stand-by or parallel modes. They can be used like frequency converter or rephasing filter.
Battery care devices, communication tools, separate emergency input, external by-pass box, remote monitoring panel, parallel set and other optionals are all available.
Back to UPS Standard index